We enjoyed many activities during the week before Valentine's day. These included a selection of cookery sessions with heart shaped biscuits a flan and a huge heart shaped cake being produced. All were delicious and thoroughly enjoyed.
Then on the Friday there was a flower arranging extravaganza!! It produced some amazing results which completed the look of our valentine's theme.
There were helium balloons to complete the 'look' ,these were released during the following week( they had a message attached asking for the finder to get in touch)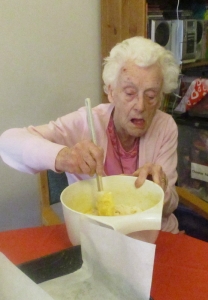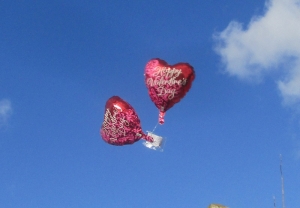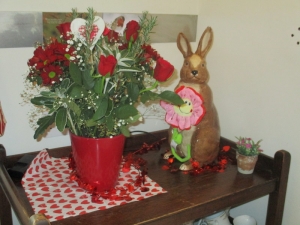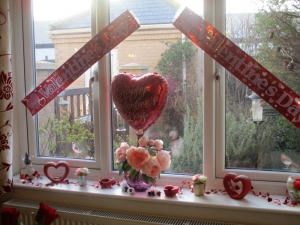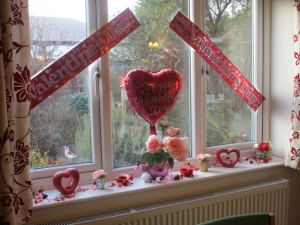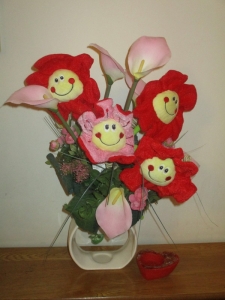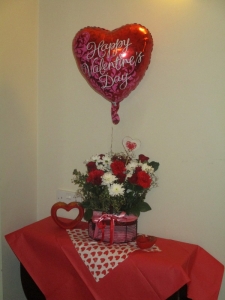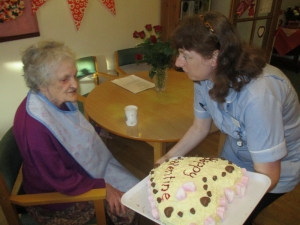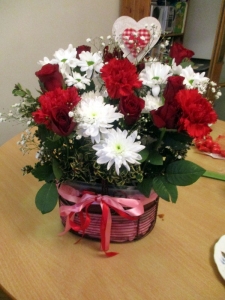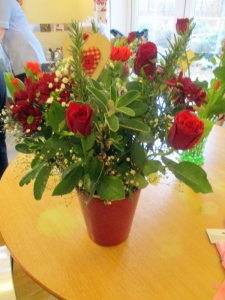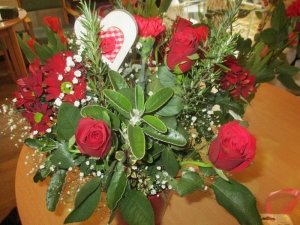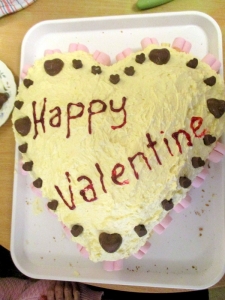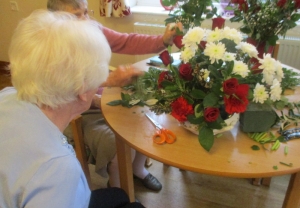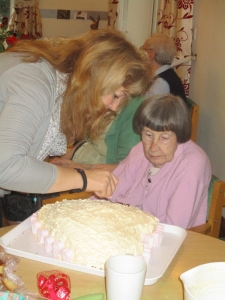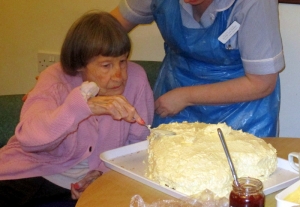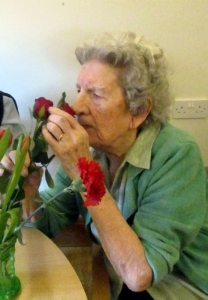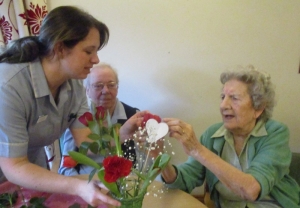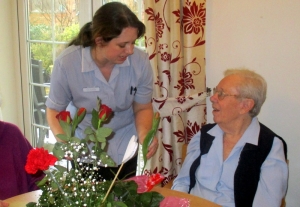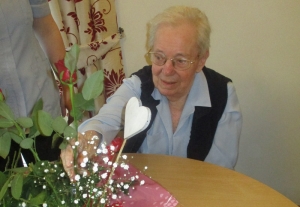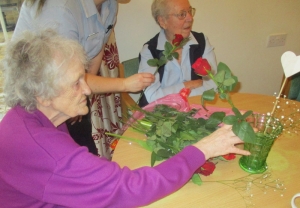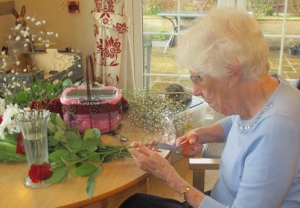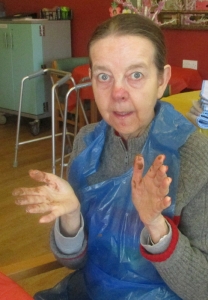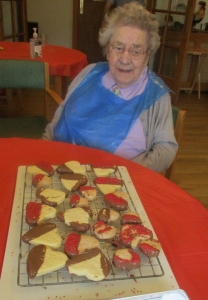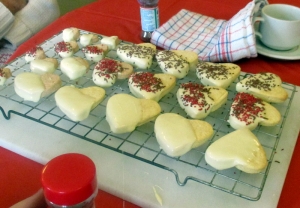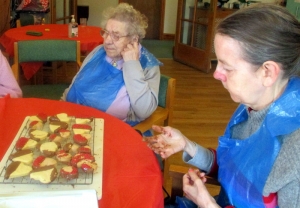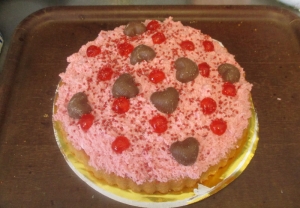 . They have yet to do so!